26/04/2023
Hoa Binh's leaders work with VinaCapital on resort project
The Standing Board of the Hoa Binh Provincial Party Committee on April 19 had a working session with leaders of VinaCapital Group, discussing a plan to develop the Hoa Binh lake project.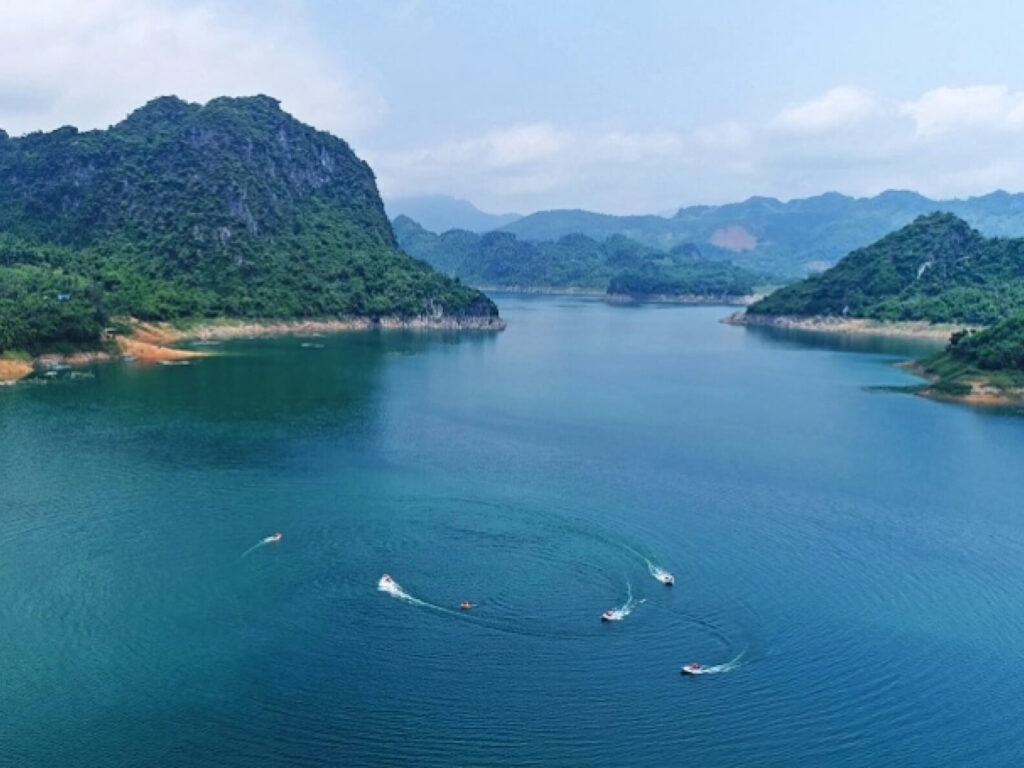 Leaders of the VinaCapital Group presented the firm's proposal on developing an eco-resort in Voi residential area in Thai Binh ward of Hoa Binh city and Vay Nua commune in Da Bac district.
The firm assessed that Hoa Binh province has great potential in terms of geographical location, weather conditions, natural landscape, diverse lakebed ecosystems, and a culture imbued with
national identity.
Along with the eco-tourism areas, VinaCapital also plans to build five additional piers to increase connections with the waterway tourism systems of the city.
Leaders of the firm said that once implemented, the project will make positive impacts on the
socio-economic development of the province and the region. It is expected that the construction phase will create jobs for more than 2,000 workers, with priority given to local contractors and
suppliers. During the operation phase, additional jobs will be created for more than 1,000 local workers, contributing to designing high quality tourism products of Hoa Binh.
Along with completing its tax payment obligations, the group committed to contributing to the development of the local infrastructure system, supporting the growth of a number of supporting industries, helping increase income and improve the quality of life of the local community. Leaders of provincial departments and sectors pledged to remove obstacles, especially in administrative procedures for the project.
Addressing the meeting, Nguyen Phi Long, alternate member of the Party Central Committee and Secretary of the provincial Party Committee, highlighted the potential of the Hoa Binh lake area, especially in ecotourism, resort and golf tourism.
The provincial leader hailed the proposal of VinaCapital, suggesting the group organise a working team to coordinate with local departments, sectors and localities to complete investment procedures, while designing more details of the project. He vowed to provide the
best support to the group to implement its project in the province.
He also assigned tasks to particular departments, sectors and localities, aiming to remove difficulties in land and investment procedures for the group, thus assisting it to implement the project.
Thank you for subscribing to our newsletter. VinaLiving's latest project launches will be delivered right to your inbox.