THE TEAM
Over a decade, the VinaLiving team has brought together local know-how with international expertise to offer a multi-disciplinary and solutions-driven approach to our projects. Our team is comprised of well-rounded real estate professionals with foresight, strong expertise, and a deep understanding of customers and markets.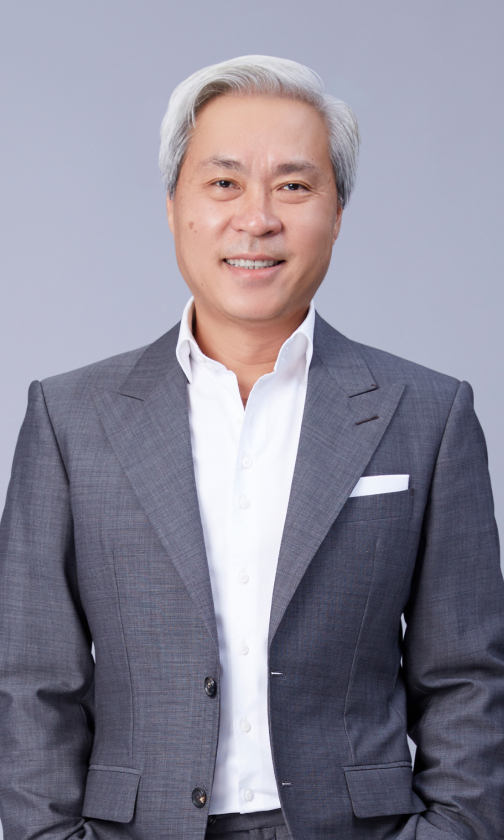 Don Lam
Co-Founder & CEO of VinaCapital
Founder of VinaLiving
With more than 20 years of experience in Vietnam, Don Lam is an authority on investments, mergers and acquisitions,corporate restructuring, and privatizations. As a founding partner of VinaCapital, Don Lam has overseen the company's growth from a manager of a single US$ 10 million fund in 2003 into a leading investment management firm in Southeast Asia, with a diversified portfolio of over US$ 3.9 billion of assets under management.
Seeking a way to give back to the community, Don Lam set up the VinaCapital Foundation, whose mission is to empower the children and youth of Vietnam by providing opportunities for growth through health and education projects. In addition to his role at VinaCapital, Mr. Don Lam serves as Vice Chairman of the Private Sector Development Committee (formally called Committee IV under the Prime Minister's Advisory Council for Administrative Procedure Reform) and Vice Chairman of the Institute for Circular Economy Development (ICED).
He has a degree in Commerce and Political Science from the University of Toronto and is the recipient of an honorary doctorate in business from the Royal Melbourne Institute of Technology. Mr. Don Lam holds a Securities License in Vietnam.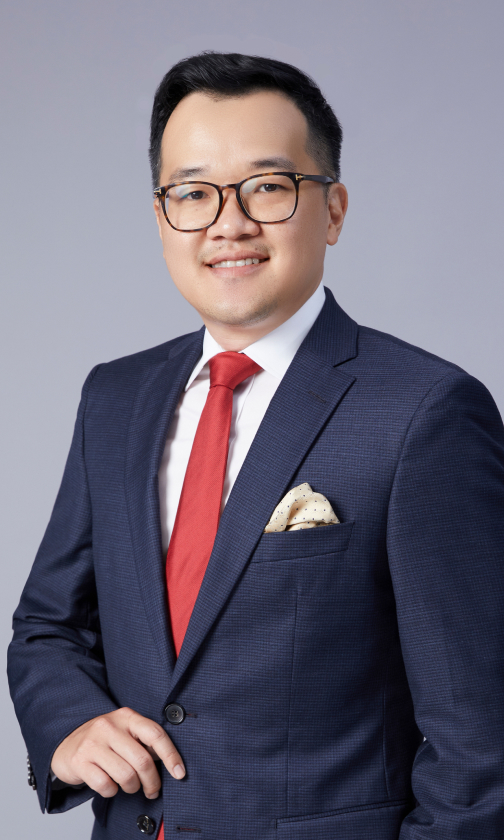 Hieu Do, CFA
Managing Director of VinaCapital Executive Chairman cum CEO of VinaLiving
Hieu leads the real estate investment division of VinaCapital, overseeing principal investments, joint venture funds, and real estate platforms. Previously he was a member of the investment team of VinaLand, the largest real estate investment fund in Vietnam managed by VinaCapital with 800+ million of assets under management.
Before joining VinaCapital, Hieu served as Financial Advisory Director of Deloitte Vietnam and Head of M&A of Vingroup. During his tenure, he commanded nearly 50 M&A transactions across multiple sectors, including real estate, retail, and logistics with a total value exceeding US$ 2 billion.
Hieu graduated with a double degree in Business Administration and Information Systems from Macquarie University, Sydney, and an Executive MBA from the University of Hawaii at Manoa. Hieu is a CFA charter holder.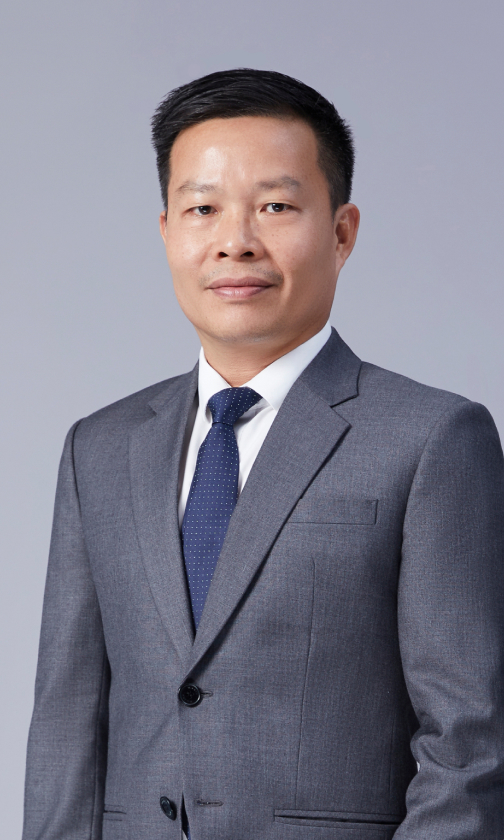 Son Nguyen
Head of Development
Son has almost 30 years of experience in real estate development with a strong focus on the hospitality sector.
Before joining VinaCapital, Son led the development teams at the Hyatt Regency Ho Tram, Long Hai, and Le Meridien Danang under IFF Holdings.
Prior to that, he served as Project Director at Serenity Holding, where he successfully delivered prominent projects under Lodgis's portfolio including Fusion Cam Ranh, Fusion Phu Quoc, and Fusion Suites Saigon.
Son holds a BA of Civil Engineering, Open University.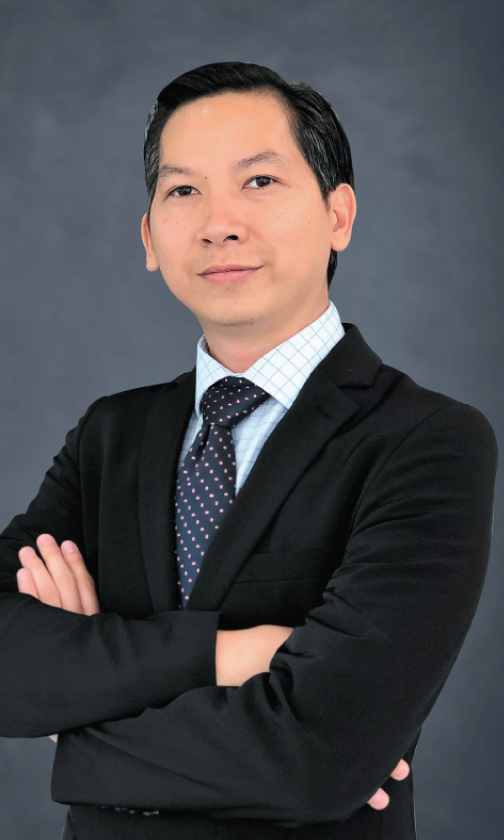 Hai Tran
Head of Investment
Hai has over 10 years of experience in the real estate sector. His core capabilities include deal sourcing, deal structuring, bank financing, and commercial negotiation.
Hai has a proven track record in portfolio management, condition precedents execution, and transaction closings.
He has been involved in total investment and divestment value exceeding US$ 800 million for VinaLand's portfolio across a range of project types: hospitality, commercial, residential, and mixed-use projects.
Hai has an in-depth understanding of local markets and established professional relationships with banks, local and foreign financial institutions. Hai holds a Bachelor's Degree of Science in Mathematics and Computer Sciences from the University of Natural Sciences, Vietnam; a Master of Information System Management (CBAM), Innotech University, France; Certification of Real Estate Broker; and Project Management Professional (PMP)® Certified.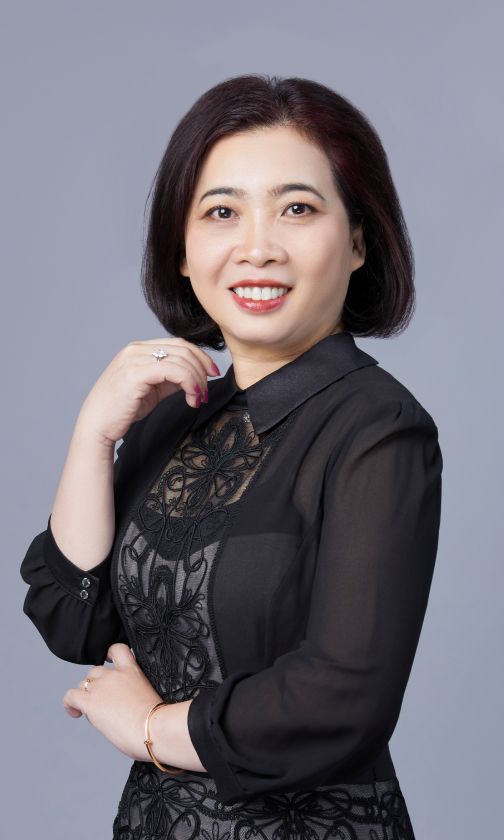 Diem Ho
Group Chief Financial Officer
Diem has over 27 years of finance and accounting experience, specializing in the financial services industry. Before joining VinaCapital, Diem was an Audit Manager of PricewaterhouseCoopers (PwC) for eight years in Vietnam and two years on a secondment contract with PwC Sydney. She was also a Fund Reporting Manager of State Street Australia Limited (Sydney office) from 2005 to 2007.
Within VinaCapital, Diem is Group Chief Financial Officer and is responsible for group finance and accounting: asset manager, principal investments, and all funds managed by VinaCapital.
Diem has a Bachelor in Business and Administration from Ho Chi Minh Open University. She is a member of the Association of Chartered Certified Accountants (ACCA).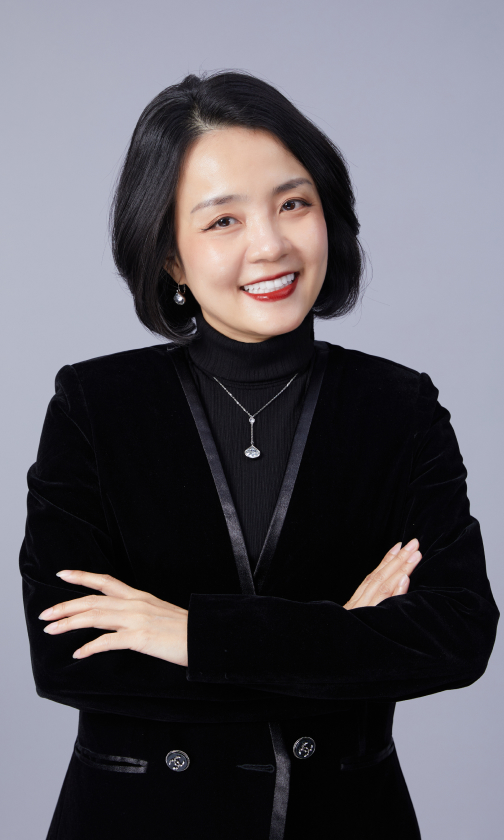 Trang Pham
Head of Licensing
Trang leads the licensing department of VinaCapital, overseeing the real estate sector including urban, industrial, and hospitality development.
She is also involved in managing legal disciplines of tax and registration of foreign loans. From the beginning, she was a member of the investment team of VinaLand for four years, the largest real estate investment fund in Vietnam listed on the London Stock Exchange AIM with US$ 800+ million of assets under management.
Before joining VinaCapital, Trang was a Planning Director of Khang Dien Joint Stock Company, one of the biggest real estate developers in Vietnam with a market capitalization of around 26.000 billion Dong (as of 2022).
She participated in and managed multiple disciplines of project legal procedures from the investment stage, and investment funding, to the completion of the entire project. In addition, Trang was also involved in the project development as well as marketing plans. Previously, Trang had three years acting as a personal assistant for the Chairwoman/General Director of Quoc Cuong Gia Lai JSC.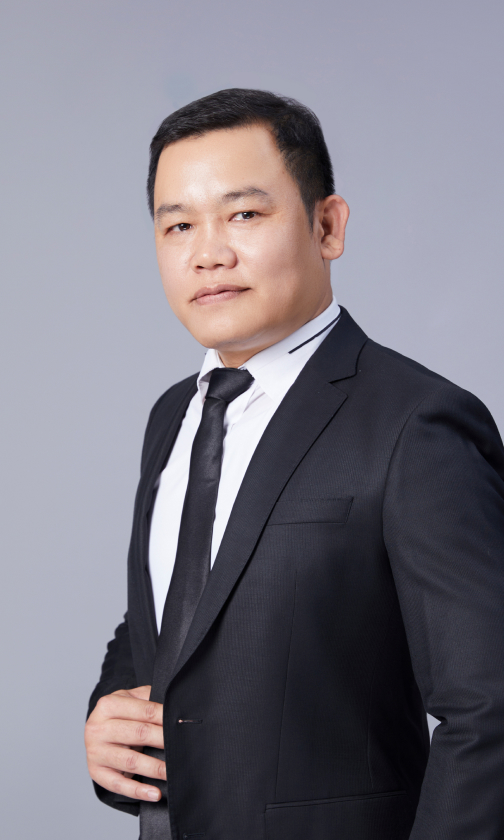 Tu Lu
Director of Sales & Marketing
Tu is a well-rounded real estate professional, who brings over 18 years of property sales, marketing, and leasing experience in Ho Chi Minh City and Central Vietnam to his role as VinaLiving's Director of Sales & Marketing.
He has directly overseen the sales and marketing of over US$ 250 million worth of high-end residential and beach resort properties including Nine South estates, a US$ 130+ million worth of high-end riverfront residential development in Saigon South, and The Ocean Villas Quy Nhon, a US$ 120+ million worth of luxury beachfront resort villas in Quy Nhon City, Binh Dinh province which is Vietnam's emerging tourism destination.
He is also actively involved in the business planning and sales strategies of nearly US$ 1 billion worth of high-end real estate developments in Vietnam for VinaLiving.
Tu holds a B.A from the University of Social Sciences and Humanities of Ho Chi Minh City and various certificates of real estate business and management from the Ministry of Finance.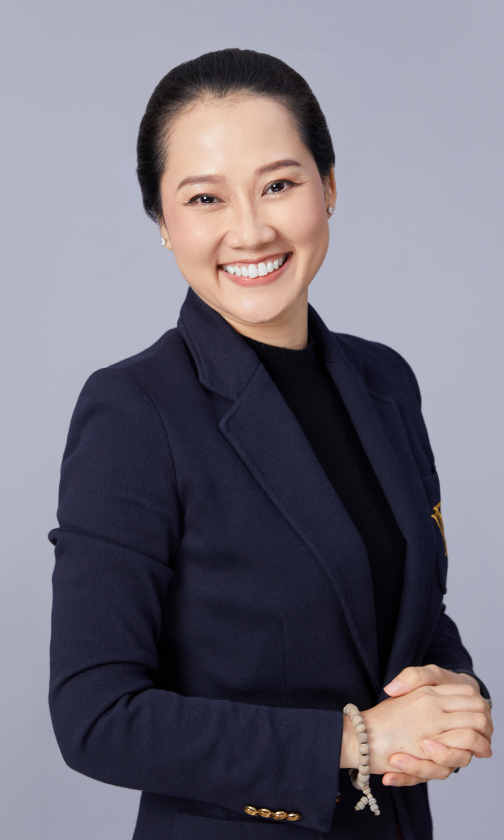 Hanh Truong
Director of Sales & Marketing
Hanh has extensive experience and command in brand developments, customer services, sales, marketing, and leasing in the real estates sector, covering a period of over 15 years at VinaCapital Group.
Under her role, she has overseen the sales and marketing of high-end residential projects including The Ocean Villas, The Beach Front Enclave, The Dune Residences, Azura, The Point, The Ocean Suites Tower A & B, The Ocean Estates, Fusion Resort & Villas Da Nang and Maia Resort Quy Nhon.
Hanh holds a Bachelor's Degree in Business Administration from the University of Economics and an Exclusive MBA from the Paris Graduate School of Management.
Thank you for subscribing to our newsletter. VinaLiving's latest project launches will be delivered right to your inbox.