05/10/2023
The Ocean Villas Quy Nhon was honored at green building week 2023
On September 28th in Ho Chi Minh City, the Ministry of Construction coordinated with ministries, branches, localities, Vietnam Green Building Council VGBC, agencies, organizations, businesses, and Ho Chi Minh City People's Committee. Ho Chi Minh organized Vietnam Green Building Week 2023 with the theme "Developing green buildings to promote green transformation of the Construction industry: Opportunities and challenges".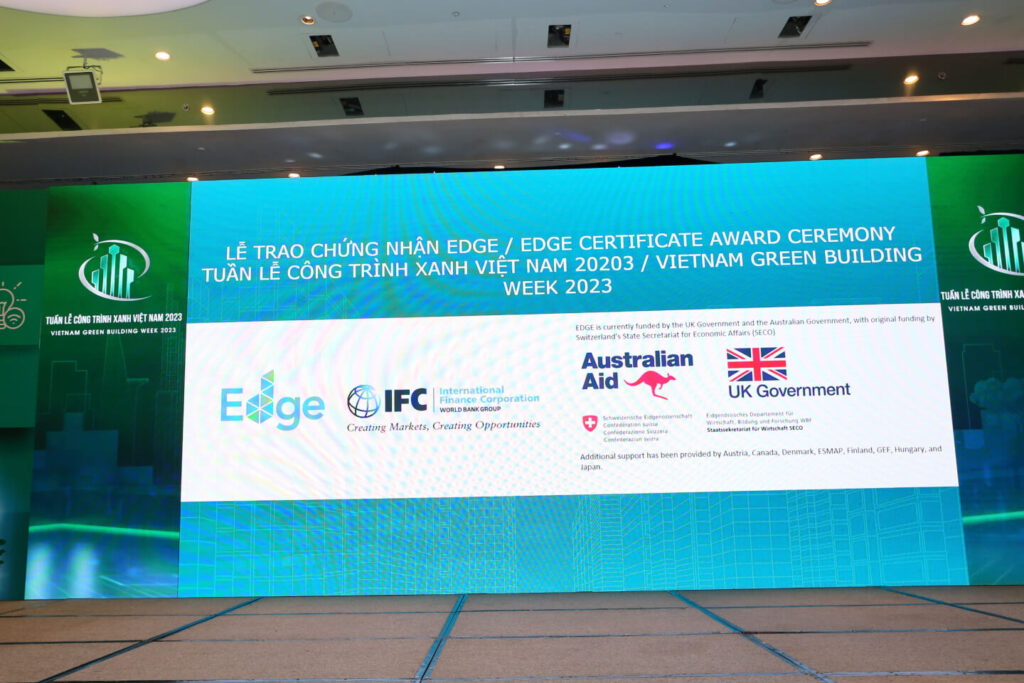 Vietnam Green Building Week 2023 is a large and prestigious event held annually. This year's event attracted more than 1,000 delegates to participate in seminars and exhibitions in fields such as design consulting, architecture, real estate, construction materials, equipment, technology, electromechanical products, Green, smart, energy-saving, low-emission interior products.
The Ocean Villas Quy Nhon is honored to be one of 12 typical EDGE certified projects at this year's Vietnam Green Building Week event. The project has achieved energy savings of over 34%, water savings of up to 42% and less embodied energy in materials up to 44%. The Ocean Villas Quy Nhon has achieved EDGE certification for the design phase in June 2023. Previously, VinaLiving – the project's developer and the International Finance Corporation (IFC) established a cooperation framework, applying EDGE Green Building certification to all hospitality portfolios to be built in the coming years (from 2023).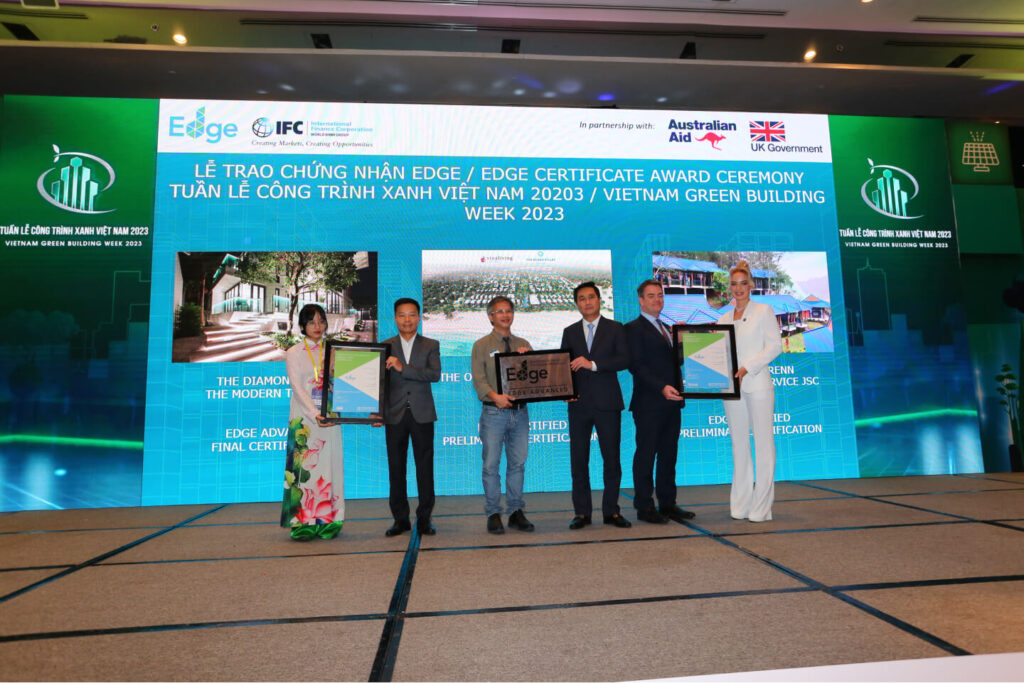 Thank you for subscribing to our newsletter. VinaLiving's latest project launches will be delivered right to your inbox.