11/07/2023
Free health examination and medicine distribution for 600 people of Vinh Hoi hamlet, Binh Dinh province
On June 28th, 2023, VinaLiving Holdings Joint Stock Company (VinaLiving) and VinaCapital Foundation (VCF) organize a free health clinic and prescribed medicine for 600 children and adults of Vinh Hoi hamlet, Cat Hai commune, Phu Cat district, Binh Dinh province. The activities are implemented under the Rural Outreach Clinic program of VCF with the collaboration of local authorities, Maia Resort Quy Nhon, The Thon Food and Service Village, and Hoan My Da Nang Hospital.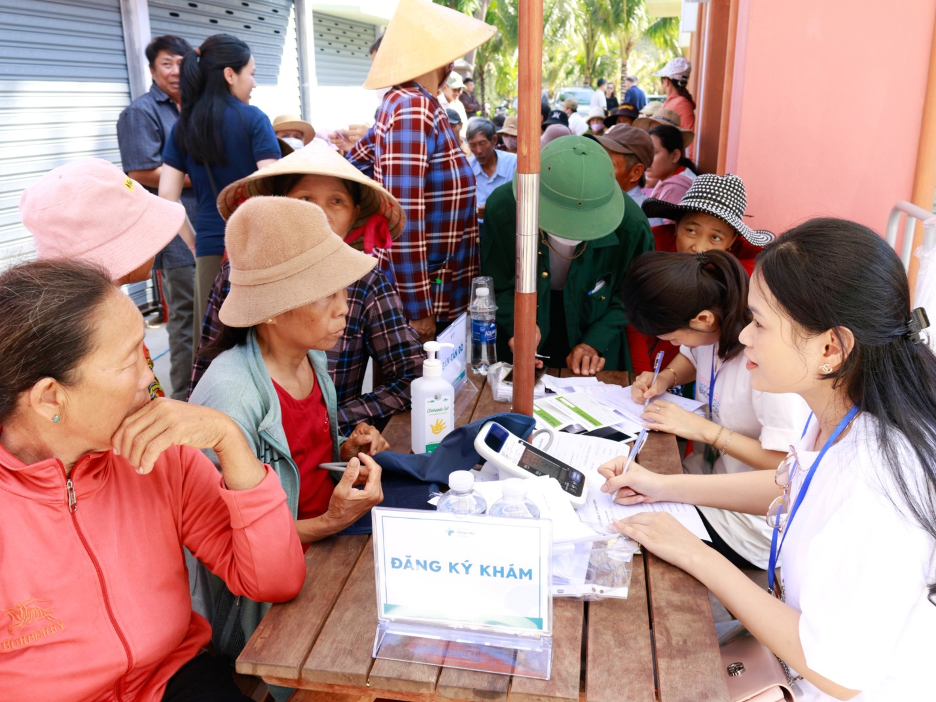 Not only is the international award-winning real estate development brand established by VinaCapital Group, but VinaLiving also focuses on contributing to the sustainable and prosperous development of local communities. Over the years, VinaLiving and other subsidiaries of VinaCapital Group have carried out plenty of social activities in Vinh Hoi village to support and provide training for local people, fostering professional change, living standards improvement, and income stabilization. Additionally, with support from strategic partners, VinaLiving cooperates with VCF to implement the Rural Outreach Clinic program at Vinh Hoi hamlet, providing sustainable high-quality healthcare for the underserved communities in Binh Dinh province.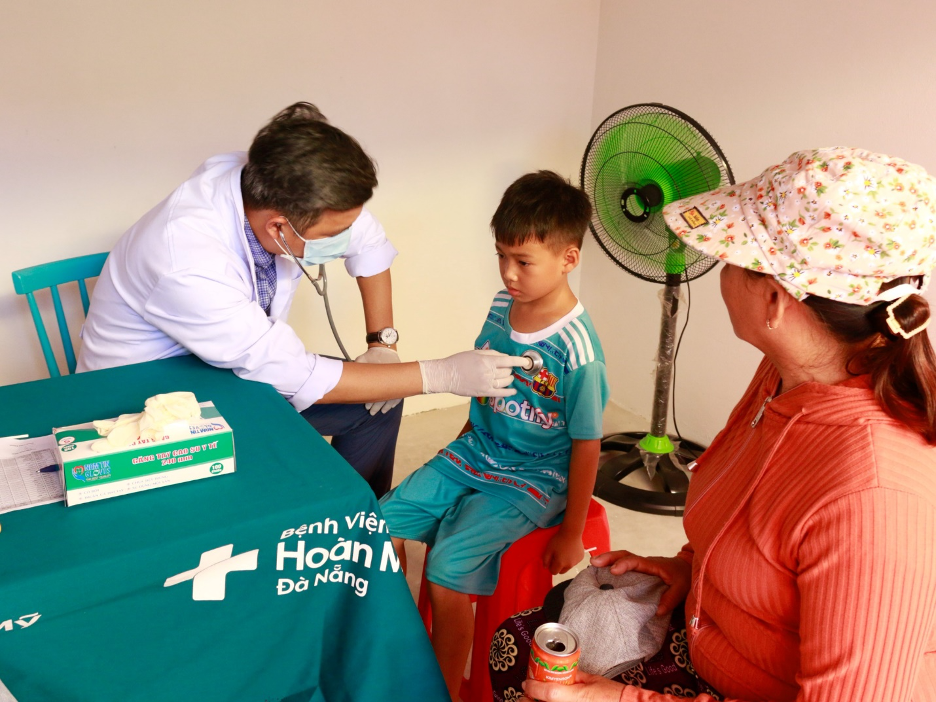 The sponsorship, valued at 7,000 USD (equivalent to 161 million VND) from VinaLiving will help to deliver free general health check-ups and diagnoses for 400 adults and heart screening for 200 children of Vinh Hoi hamlet. The health examination will be taken place at The Thon Food and Service Village. This is one of VinaCapital Group's CSR programs which is creating a place for local households to sell local souvenirs and food in a professional way, helping to develop the rich cultural assets that are characteristics of their traditional way of life.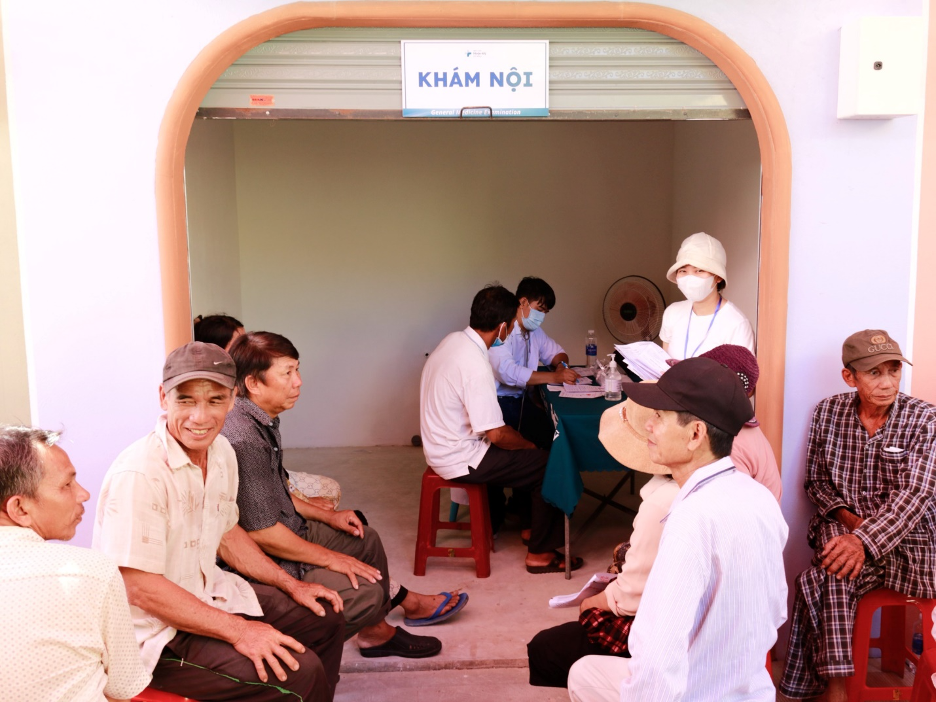 The general examination for adults includes internal, external, and digestive examinations. If diagnosed with an illness, the patients will receive treatment and prescription medicine from healthcare providers. The children will receive a cardiovascular examination and state-of-the-art echocardiography (cardiac ultrasound) to screen for congenital heart defects. If heart conditions are detected and surgical intervention is required, the child will receive immediate support for free heart surgery from VCF's Heartbeat Vietnam program.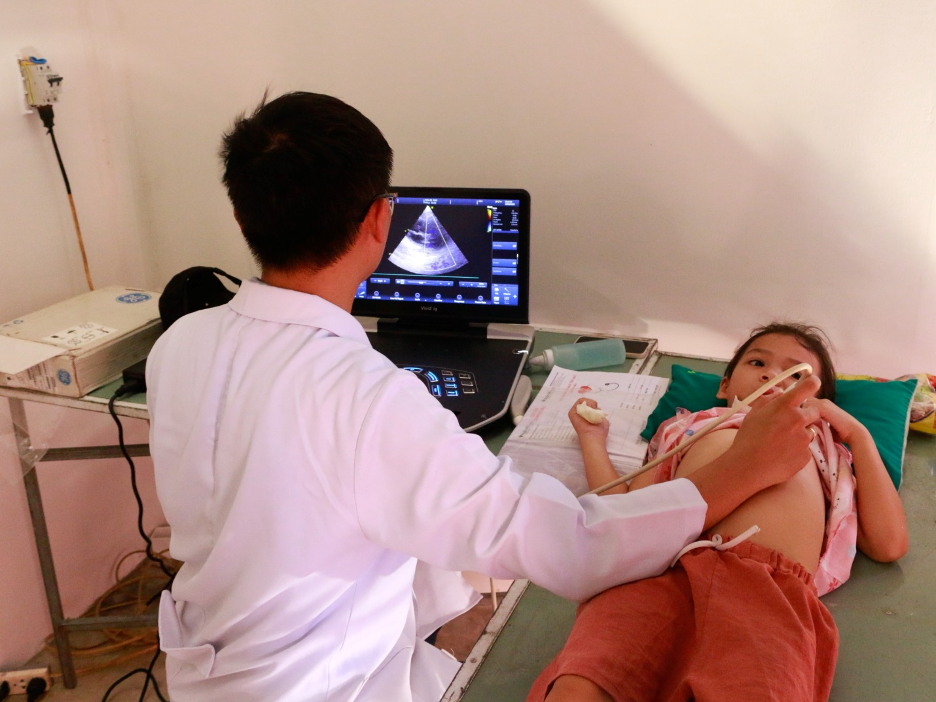 "On behalf of VinaLiving, a member of the VinaCapital Group, I would like to send a very sincere thank you to everyone for participating in making this very worthy charity event happen. With the goal of accompanying local inhabitants to sustainably develop and build a prosperous community, we have organized many CSR programs for children and adults in Vinh Hoi village", Mr. Gregory Harris – Commercial Strategy Director of VinaLiving Holdings JSC states.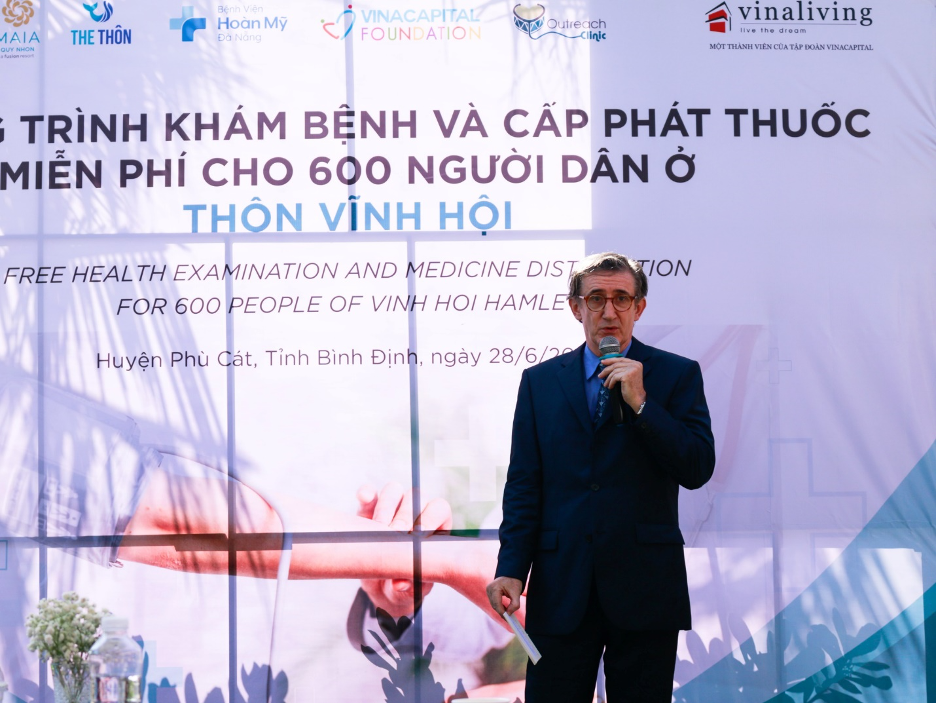 "The free health consultation activity that is implemented through collaboration with VinaCapital Foundation reaffirms our commitments to a more sustainable and robust economy for Vietnamese people.", said Mr. Gregory.
Source: https://vinacapitalfoundation.org/en/kham-suc-khoe-va-cap-phat-thuoc-mien-phi-cho-600-nguoi-dan-o-thon-vinh-hoi-tinh-binh-dinh/
Thank you for subscribing to our newsletter. VinaLiving's latest project launches will be delivered right to your inbox.