01/08/2023
Experience luxury living at the Ocean Suites Quy Nhon
Located in the Maia Quy Nhon Beach Resort, The Ocean Suites Quy Nhon is the perfect combination between modern architecture and untouched natural beauty, promising to bring customers a luxury living experience and attractive investment opportunities.
Continuing the success of Maia Resort Quy Nhon and The Ocean Villas Quy Nhon, VinaLiving introduces the newest project The Ocean Suites Quy Nhon.
The Ocean Suites Quy Nhon is a low-rise condotel consisting of 2 towers and 6-storey with 80 luxury apartments, designed in a modern style with stunning views of the beach and the private garden and a resort-styled interior design.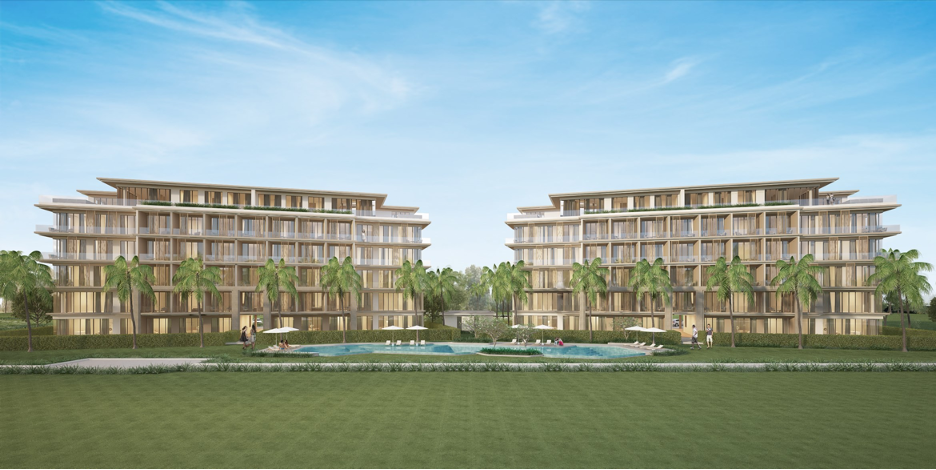 Aiming for the goal of sustainable development and bringing resort lifestyle home, The Ocean Suites Quy Nhon are designed towards EDGE standards – an international green building certification system established by the International Financial Corporation (IFC). Specifically, The Ocean Suites Quy Nhon Specifically, The Ocean Villas Quy Nhon achieves a 34% reduction in energy savings, 42% water savings and 44% less embodied energy in materials.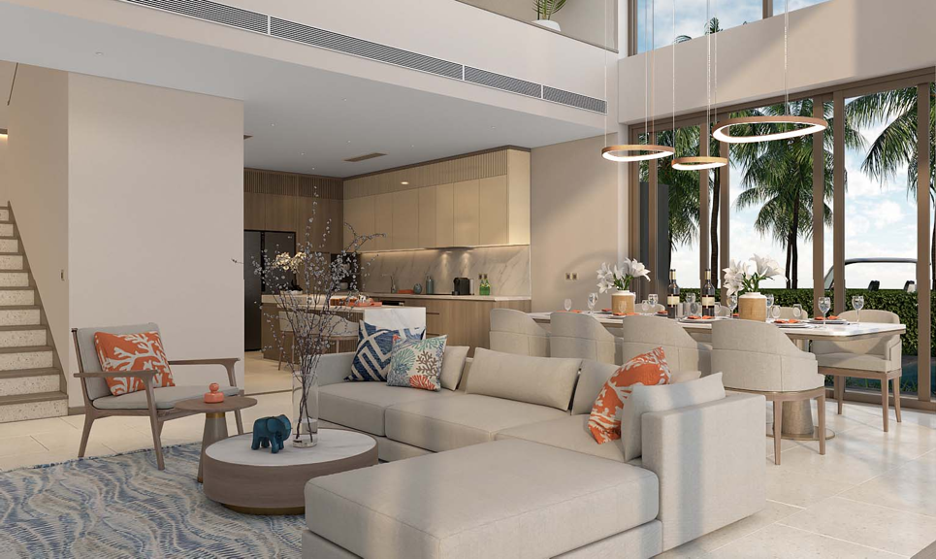 With this goal, The Ocean Suites Quy Nhon are designed with the largest area and many private pools on the second home market in Vietnam. In which, 3 Bedroom apartments have an area from 139m2 – 170m2, Duplex 2 floors with 5 bedrooms range from 318m2 and Penthouses with 4 bedrooms is up to 336m2, each apartment has its own swimming pool. In addition, Studio apartments ranges from ​​45m2 with a starting price of only VND 1.55 billion (including VAT and maintenance fee), along with attractive payment term of paying only 60% and get the handover to join the rental pool program will be the preferred choice of many customers and investors.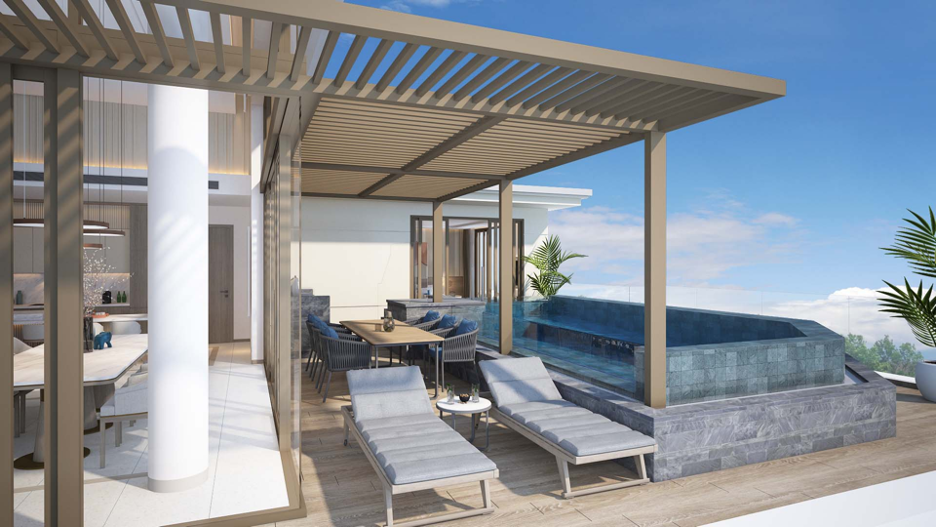 Not only owning a luxurious and modern resort space, owners at The Ocean Suites Quy Nhon also enjoy a variety of facilities such as: infinity swimming pool, Pool Bar, Beach Club, beach restaurant, Spa, BBQ area, Clubhouse, Kid Club, private beach…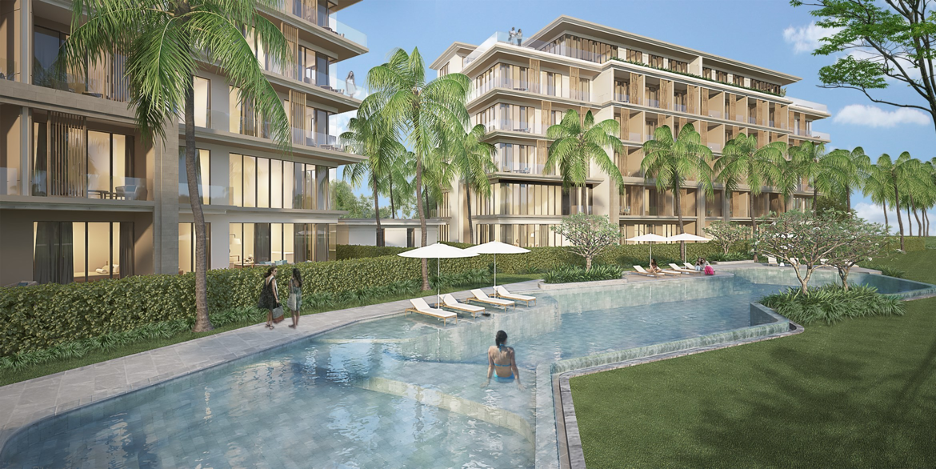 The Ocean Suites Quy Nhon located in a convenient location when it takes 3 minutes to Ong Nui Pagoda, 15 minutes to get to Phu Cat Airport, 25 minutes to Quy Nhon city. It also takes only 25 minutes to connect to the famous tourist attractions of Binh Dinh such as Hon Kho Island, Ghenh Rang Tien Sa and Cham Twin Towers.
Experts say that after a long wait due to the impact of the pandemic, the resort real estate market will be like a compressed spring that will bounce back strongly. Meanwhile, Quy Nhon is the cleanest tourist city in Southeast Asia. In 2030, Phu Cat airport will be upgraded to an international airport. Following the development strategy, this coastal city strives to welcome 7.2 million tourists by 2025.
Therefore, in the portfolio of investment options, the products with strategic locations in Binh Dinh such as The Ocean Suites Quy Nhon are evaluated with great potential for future development.
Thank you for subscribing to our newsletter. VinaLiving's latest project launches will be delivered right to your inbox.