22/06/2023
Green standard resort project in Quy Nhon
Binh Dinh – Towards the goal of sustainable development, VinaLiving plans to launch a luxury resort real estate, which meet the EDGE international green standard this year.
According to the representative of VinaLiving, two new products in Quy Nhon are The Hill and The Ocean Suites are committed to design follow the international green standard EDGE. Previously, VinaLiving and the International Finance Corporation (IFC) have established a cooperation framework, applying EDGE green building certificates to all hotel investment portfolios that will be built in the coming years (as of from 2023).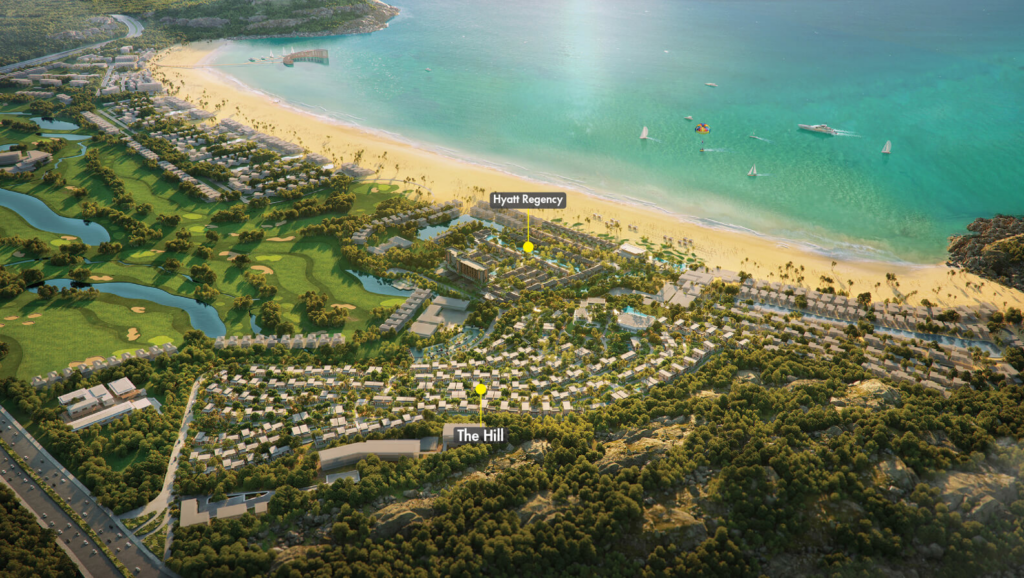 Located in Maia Quy Nhon Beach Resort, The Ocean Suites Quy Nhon is a low-rise condotel consisting of 2 towers and 6-storey with 80 luxury apartments, designed in a modern style with stunning views of the beach and the private garden and a resort-styled interior design.
Most of apartments have the large area, in which, 3 Bedroom apartments have an area from 139m2 – 170m2, Duplex 2 floors with 5 bedrooms range from 318m2 and Penthouses with 4 bedrooms is up to 336m2, each apartment has its own swimming pool. In addition, Studio apartments ranges from ​​45m2 with a starting price of only VND 1.55 billion (including VAT and maintenance fee), along with attractive payment term of paying only 60% and get the handover to join the rental pool program.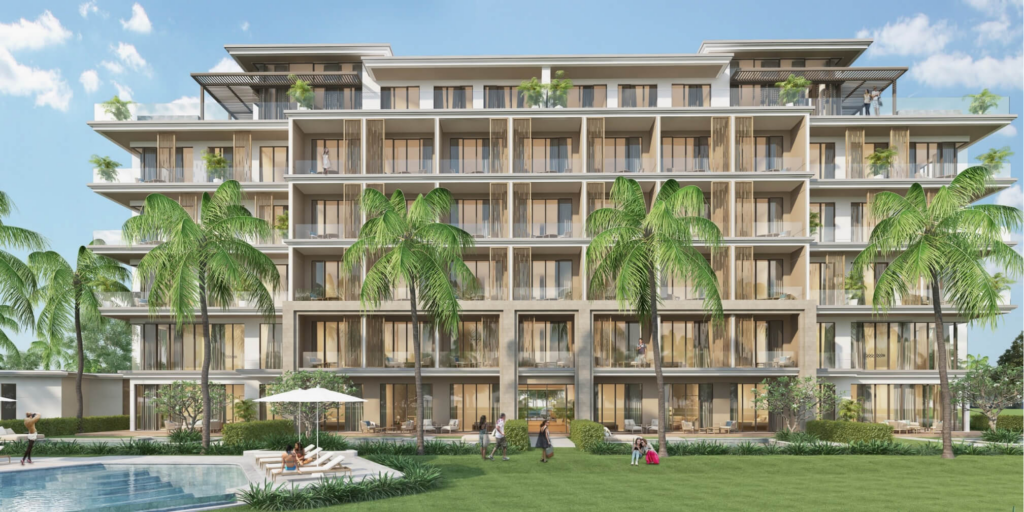 Also in this period, The Hill – the first phase of Vinh Hoi Complex will also be launched.
Vinh Hoi is a luxury resort complex with a scale of 236ha, stretching along the 2.7 km of pristine coastline within the verdant embrace of mountains, forming a magnificent valley looking from above. With the goal of creating a perfect and desirable living community, Vinh Hoi offers to the market a diversified components including hill villas, beach villas, golf villas, mountains retreat, an international branded hotel…
As for The Hill, VinaLiving will offer 145 villas (from 2 to 4 bedrooms) located on the hillside, all possessing spectacular views overlooking Quy Nhon sea and green golf course.
"With a unique location, The Hill creates a private and peaceful space in the midst of beautiful nature". Representative of VinaLiving comments.
The owners of The Hill are privileged to enjoy all the high-class facilities in the resort such as hotel, spa, restaurant, clubhouse, international standard 18-hole golf course, cultural village… All these amenities are designed and built with sophistication and quality in mind, to meet all the needs of guests in a high-end lifestyle standard at The Hill.
Over a decade of establishment and development, VinaLiving has marked its style and affirmed its brand in the real estate market. Over the past 10 years, VinaLiving has pioneered in developing boutique resort-style residential development in Vietnam and won many prestigious international awards. Consistently pursuing the philosophy of "Bring Resort Lifestyle Home", VinaLiving always aims to create a creative, sophisticated and harmonious design style with the natural landscape, to bring the owner peace, seclusion, and privacy in a beautiful, natural environment.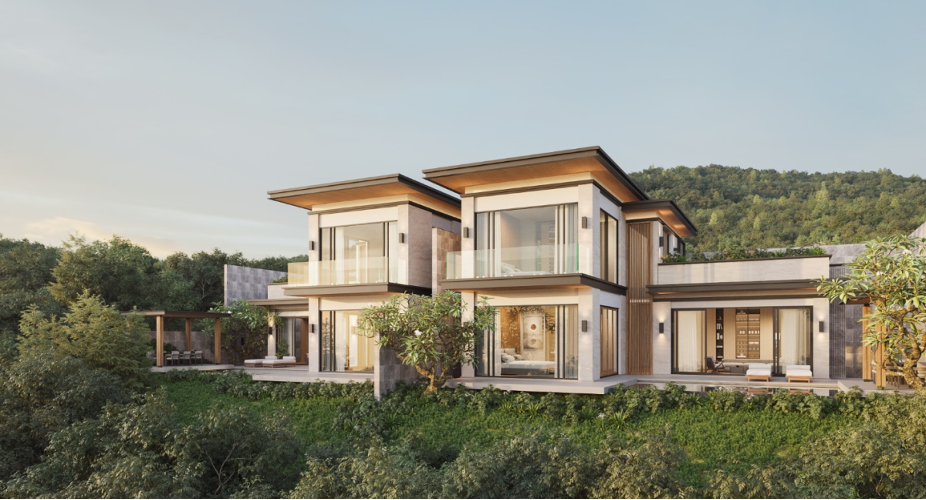 Most recently, at the International Property Awards ceremony held in Bangkok (Thailand) on May 30-31, 2023 for the Asia-Pacific region, VinaLiving honoured received all 5 awards for 5 contest categories including: two prestigious Five Star awards "Best Residential Development Vietnam" for The Ocean Villas Quy Nhon and "Best New Hotel Construction & Design Vietnam" for Maia Resort Quy Nhon, as well as awards for "Architecture Multiple Residence Vietnam" for The Ocean Villas Quy Nhon, "Hotel Interior Vietnam" for Maia Resort Quy Nhon and "Property Agency/Consultancy Marketing Vietnam" for VinaLiving.
VinaLiving was also nominated for the international round in two categories, "Residential Development Asia-Pacific" and "New Hotel Construction & Design Asia-Pacific" for The Ocean Villas Quy Nhon and Maia Resort Quy Nhon.
"These successes are testament to VinaLiving's efforts in creating high-class residential communities and increasing sustainable investment value for the future of Vietnamese people," said VinaLiving's representative.
For more information, please contact:
Hotline: 0903030543 – 0908431002
Thank you for subscribing to our newsletter. VinaLiving's latest project launches will be delivered right to your inbox.