09/03/2023
VinaCapital teams up with Japan's Ryobi in Vietnam investment
VinaCapital, a leading investment management firm company in Vietnam, and Japanese conglomerate Ryobi have signed a deal to form a business alliance to jointly explore real estate and other investment opportunities in the country.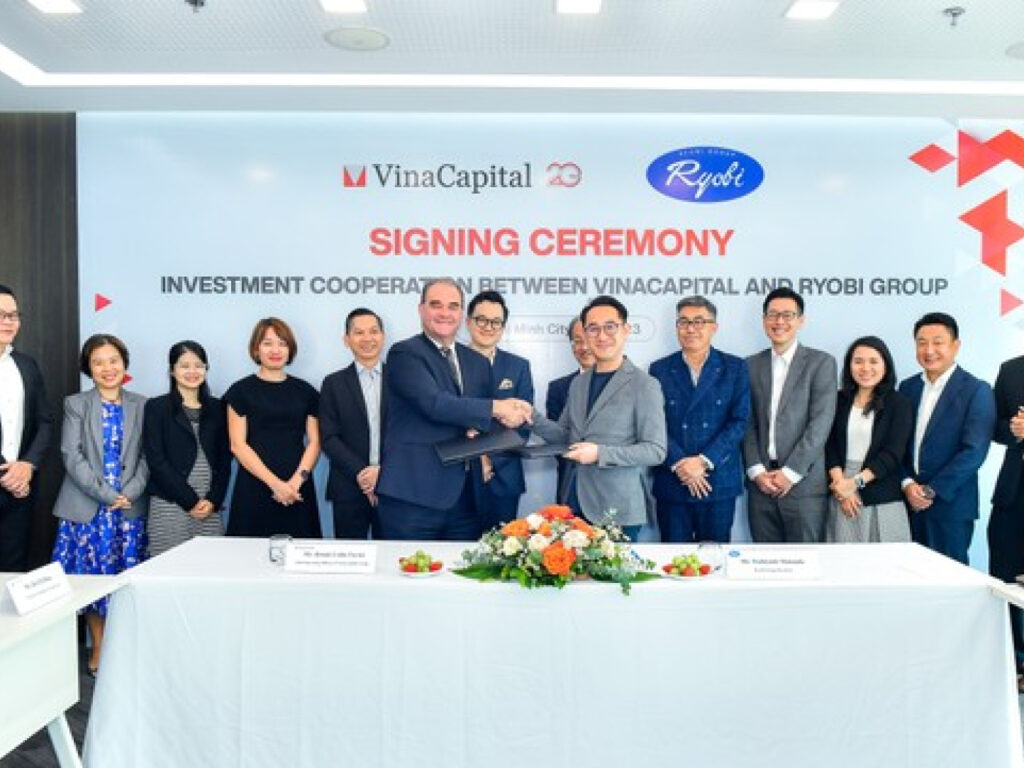 The duo will look at suitable real estate projects and opportunities in listed and private equity, venture capital, infrastructure, and energy.
A potential project for collaboration is the development of low-rise residential projects in satellite towns surrounding Ho Chi Minh City being undertaken by VinaLiving, the real estate investment arm of HCMC-based VinaCapital.
The southern metropolis continues to be one of the primary drivers of Vietnam's robust economic growth. The construction and enhancement of infrastructure such as roads and highways are increasing accessibility and development to a wider area beyond the city.
VinaLiving is a pioneer in developing high-end residential projects targeting Vietnam's rising middle class. Its developments include Nine South estates in Nha Be district, The Garland in District 9, both in HCMC, and Azura, The Ocean Villas in Danang and Quy Nhon in central Vietnam.
Ryobi was founded as a railway company over 100 years ago in Okayama, Japan. Today, the group has over 40 subsidiaries operating in a wide range of sectors, including transportation and tourism, ICT, life services, urban development, logistics, town development, and healthcare.
The VinaCapital-Ryobi strategic partnership was established thanks to the engagement of Aozora Bank's Japan Desk in Vietnam.
Thank you for subscribing to our newsletter. VinaLiving's latest project launches will be delivered right to your inbox.